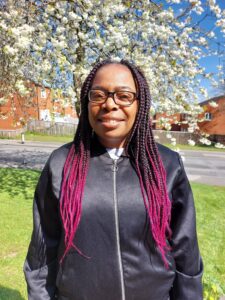 Hello I'm Penny original from Namibia. I am brought up in a Christian family was christened  in a Anglican church but I had my confirmation in a Lutheran church  which is  part of Finnish Evangelical Lutheran Mission (FELM) as we didn't have an Anglican church near by.
I moved to England in 2005 stayed in East London . I moved to Leeds in 2018 . I started worshipping at St Luke's in 2019. I now work at St Luke's team this year as a Project Development Coordinator which I am excited about.
I enjoy going  on adventures with my son , Spending time with Friends, playing netball and watching sports.