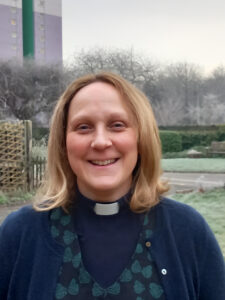 Hello! I'm Andie, the curate at St Luke's. You can email me on Andie.Shaw@leeds.anglican.org.
I'm married to Allan and we have two children, Zach and Eliza-Lilly. I love spending time with the family in the great outdoors, taking photos, gardening, baking and creating.
I have had the privilege of teaching in Belle Isle for a number of years before childminding in Wortley. I spent many years at Christ Church Armley, where I planted a fresh expressions church. I trained at St Hild college and worked alongside the team at St Luke's and the team at Hunslet Gathering.
I was ordained in July 2022 and have the joy of serving my curacy in Holbeck, Beeston Hill and Hunslet.